Chandler AZ Car Accidents Lawyer
Best Car Accident Lawyer in Chandler AZ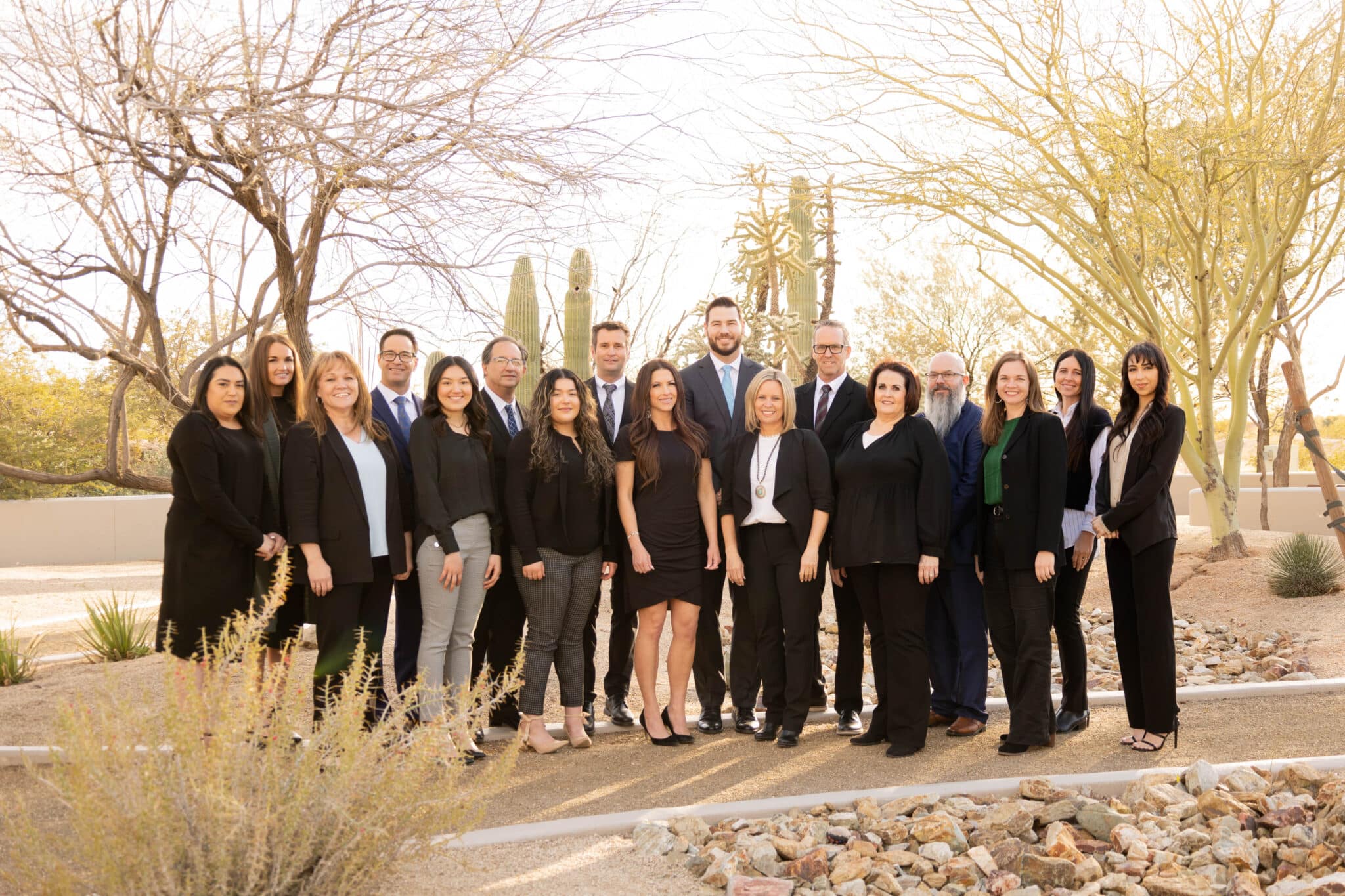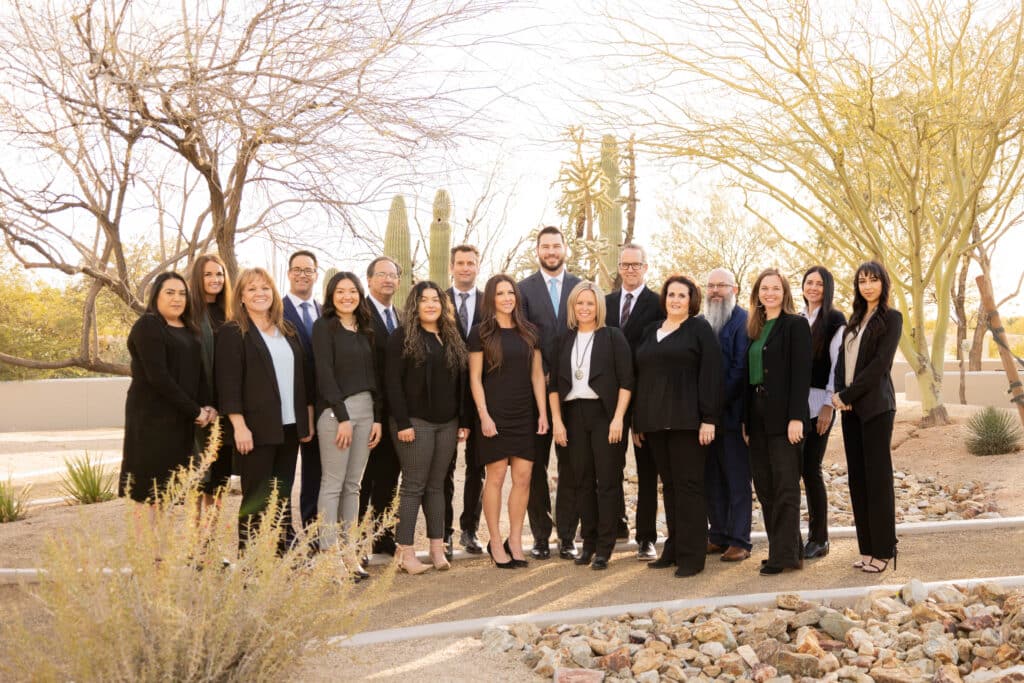 In the sun-drenched streets of Chandler, Arizona, where life often mirrors a picturesque postcard, the unexpected jolt of a car accident can disrupt not only the serene landscape but also the lives of those involved. Car accidents frequently lead to physical injuries, emotional turmoil, and a slew of financial burdens. If you've found yourself in this challenging situation, it's essential to understand that you possess legal rights, and seeking guidance from an experienced car accident attorney can significantly impact the outcome of your case. At The Arizona Firm, we not only sympathize with the pain and distress experienced by car accident victims but also recognize the crucial importance of securing fair compensation under Arizona law. This comprehensive guide delves into the legal intricacies of being involved in a car accident in Arizona and why enlisting the services of a professional Car Accident Attorney in Chandler AZ, like The Arizona Firm, is your best course of action.
Car Accidents in Chandler Arizona
The breathtaking landscapes of Arizona do not shield its residents from the reality of car accidents. With an ever-increasing number of vehicles on the road, the risk of accidents is ever-present. It is imperative to understand the legal ramifications associated with car accidents in the Grand Canyon State:
Arizona operates under a fault-based system when it comes to car accidents. This means that the person responsible for causing the accident is also responsible for covering the resulting damages. Proving fault in a car accident is a pivotal element of seeking compensation.
In Arizona, there's a time limit, known as the statute of limitations, within which you must file a personal injury claim following a car accident. This deadline is typically two years from the date of the accident. Failing to file within this timeframe may result in the forfeiture of your right to pursue compensation.
Arizona follows a comparative negligence rule. This means that even if you are partially at fault for the accident, you may still be eligible for compensation. However, your awarded compensation may be reduced in proportion to your level of fault. An experienced Car Accident Attorney in Chandler AZ can help mitigate the impact of comparative negligence on your case.
Injured in a Car Accident in Chandler AZ
Insurance companies play a pivotal role in car accident claims. In Arizona, motorists are required to carry liability insurance, which should cover damages in the event of an accident. However, dealing with insurance companies can be complex and challenging. They often seek to minimize payouts. Having a skilled Car Accident Attorney in Chandler AZ can level the playing field when negotiating with insurers.
At The Arizona Firm, we are staunch advocates for your right to fair compensation. In Arizona, you have the legal right to seek compensation for:
Medical Expenses: This includes current and future medical bills related to your car accident injuries.
Lost Wages: If your injuries prevent you from working, you can seek compensation for the income you've lost.
Pain and Suffering: Arizona law acknowledges the emotional distress and physical suffering endured by car accident victims, allowing you to pursue compensation for these intangible damages.
Property Damage: Compensation may also cover damage to your vehicle and other personal property.
Wrongful Death: In tragic cases, the surviving family members have the right to seek compensation for the wrongful death of a loved one in a car accident.
Chandler AZ Car Accident Attorney
Our team comprises seasoned Car Accident Lawyers in Chandler AZ who possess a deep understanding of the legal intricacies specific to Arizona. We're well-versed in the local courts, insurance companies, and regulations. Our local knowledge, combined with legal expertise, positions us as formidable advocates for our clients.
No two car accidents are the same. At The Arizona Firm, we recognize the uniqueness of each case. We take the time to understand the specifics of your accident, injuries, and circumstances. This allows us to tailor a legal strategy that aligns with your individual needs and maximizes your chances of success.
Car accidents can upend lives, leaving victims grappling with medical bills, lost wages, and emotional turmoil. Our primary objective is to secure the compensation you deserve, covering all aspects of your losses. We are resolute in our commitment to restoring your life as closely as possible to its pre-accident state.
What To Do if Injured in a Car Accident in Chandler AZ?
The aftermath of a car accident can be incredibly stressful. You should be focusing on your physical and emotional recovery, not on legal complexities. By entrusting your case to The Arizona Firm, you can find solace in knowing that we're diligently handling the legal aspects of your case, allowing you to prioritize your well-being.
Concerned about the financial burden of legal representation? Don't be. The Arizona Firm operates on a contingency fee basis, which means you pay us only when we win your case. This ensures that we are fully committed to securing the best possible outcome for you, without upfront legal fees.
We leave no stone unturned when investigating the circumstances of your car accident. Our approach is comprehensive, involving the gathering of evidence, interviews with witnesses, and consultations with experts. Whether your case is resolved through negotiation or requires litigation, we are prepared to advocate for your rights vigorously.
Get Justice with The Arizona Firm
In the aftermath of a car accident in Chandler, Arizona, your legal rights and the pursuit of fair compensation are paramount. The Arizona Firm is not just a legal team but a dedicated ally committed to your cause. Our comprehensive understanding of Arizona's legal landscape, coupled with unwavering dedication, positions us as your best option for navigating the complexities of car accident claims. Contact us today for a free consultation, and let us be the voice that fights for your justice and the fair compensation you rightfully deserve. Your path to justice and restoration starts with The Arizona Firm.
6919 W Ray Rd, Chandler, AZ 85226