Phoenix AZ Wrongful Death Lawyer
Best Wrongful Death Lawyer in Phoenix AZ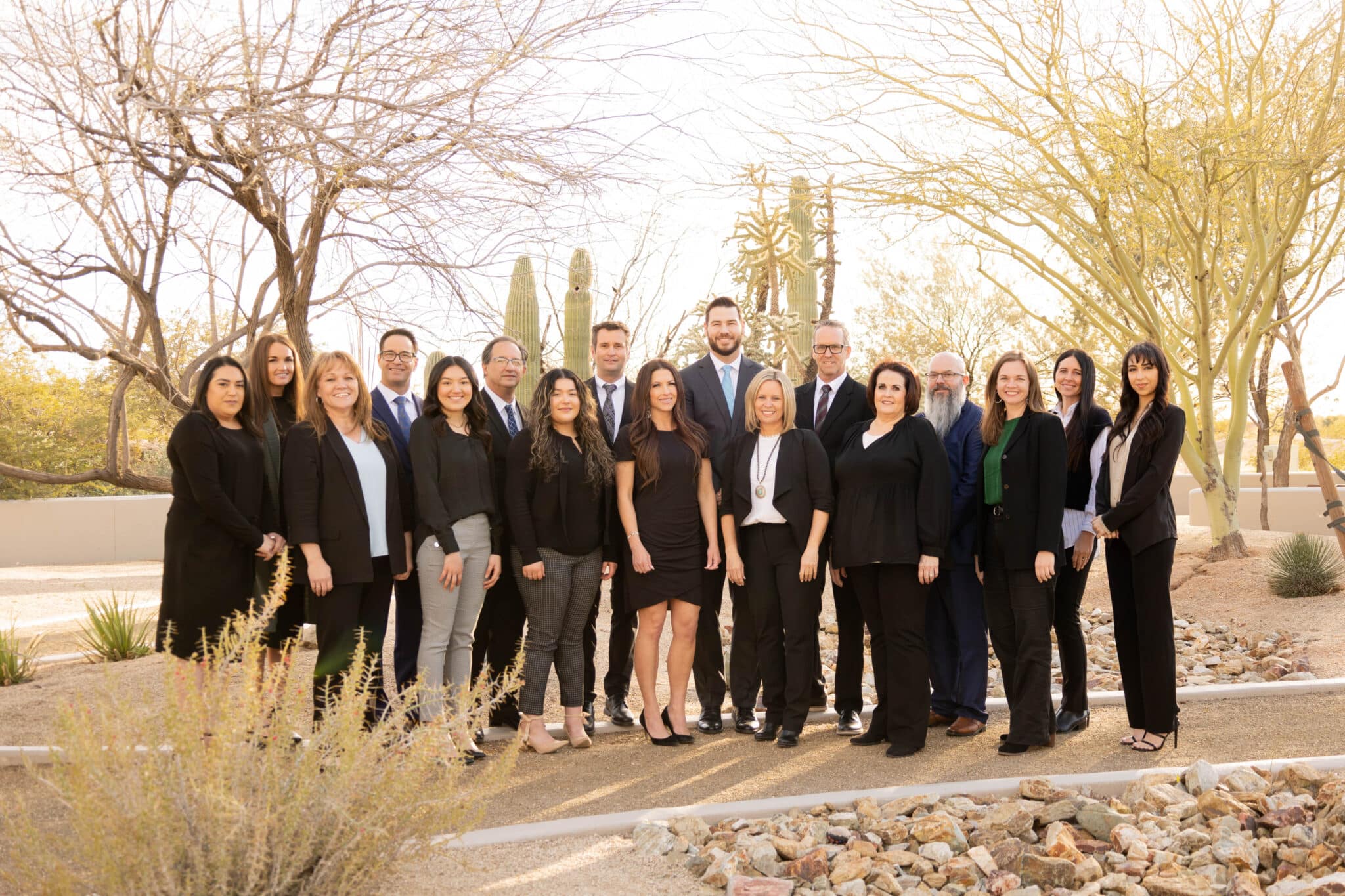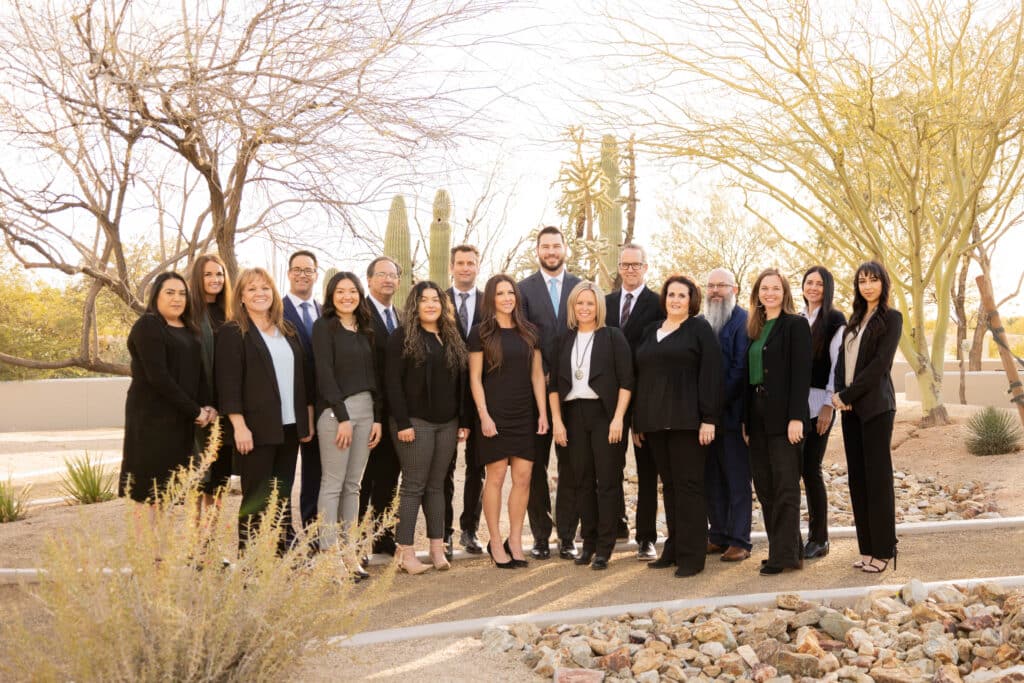 In the heart of Phoenix Arizona, where life unfolds with its serene rhythm, the sudden loss of a loved one due to wrongful death can send shockwaves through a family, leaving profound sorrow and unanswered questions. Wrongful death is a tragedy that goes beyond grief; it's a breach of trust that demands accountability and justice. If you've lost a loved one due to wrongful death in Phoenix, you should know that you have rights, and seeking justice for your loved one is paramount. At The Arizona Firm, we understand the immeasurable pain and complexity that wrongful death victims' families endure, and we're here to guide you through the legal process. In this comprehensive guide, we delve into the intricate legal aspects of wrongful death in Phoenix AZ and why retaining the services of a Wrongful Death Lawyer in Phoenix AZ, like The Arizona Firm, is your best course of action.
Wrongful Death in Phoenix Arizona
Even in the most peaceful communities, wrongful death can occur, leaving families with grief and financial uncertainty. Wrongful death can result from various circumstances:
Car accidents are a leading cause of wrongful death in Phoenix AZ. Negligent drivers, reckless behavior, and road hazards can lead to fatal accidents, devastating families.
Medical malpractice can lead to wrongful death when healthcare providers fail to meet the standard of care, resulting in fatal errors during treatment or surgery.
Tragic workplace accidents can occur in various industries, leaving families grappling with grief and financial challenges.
Defective products can cause fatal accidents or illnesses, and holding manufacturers accountable is crucial for families seeking justice.
 Legality of Wrongful Death in Phoenix AZ
Understanding the legal aspects of wrongful death in Phoenix AZ is essential:
Wrongful death claims in Phoenix AZ can be brought by surviving family members, such as spouses, children, and parents of the deceased. These claims seek compensation for various damages.
To pursue a wrongful death claim successfully, it's necessary to establish liability, which typically involves proving negligence or wrongful actions by the responsible party.
Phoenix AZ has a statute of limitations for wrongful death claims, generally allowing two years from the date of death to file a lawsuit, although exceptions may apply.
In Phoenix Arizona, you have the legal right to seek compensation for various damages following wrongful death:
Medical Expenses: This includes expenses related to the deceased's final medical treatment.
Funeral and Burial Costs: Funeral and burial expenses can be substantial, and compensation can help ease this financial burden.
Lost Wages and Future Income: Families may be entitled to compensation for the deceased's lost wages and potential future income.
Pain and Suffering: Phoenix Arizona law acknowledges the emotional suffering endured by surviving family members, allowing them to pursue compensation for these intangible damages.
Phoenix AZ Wrongful Death Attorney
Our team comprises experienced Wrongful Death Lawyers in Phoenix AZ who understand the profound loss and grief that families experience. We combine this compassion with legal expertise to provide unwavering support during your pursuit of justice.
We recognize that each wrongful death case is unique, and we work closely with you to understand the specifics of your situation. Our legal approach is tailored to your needs and designed to maximize your chances of a favorable outcome.
Wrongful death not only leaves a void in the family but also financial uncertainty. Our primary mission is to secure the compensation you deserve while seeking closure and accountability for your loved one's untimely passing.
What To Do if a Family Member is a Victim of Wrongful Death in Phoenix AZ?
Dealing with the aftermath of wrongful death is overwhelming, and your focus should be on your family and healing. By entrusting your case to The Arizona Firm, you can find solace in knowing that we're diligently handling the legal aspects, allowing you to prioritize your well-being.
We understand the financial burdens that can accompany legal representation during a challenging time. The Arizona Firm operates on a contingency fee basis, meaning you pay us only when we win your case. This ensures that our interests are fully aligned with yours, without any upfront legal fees.
Our approach to wrongful death cases is comprehensive, leaving no stone unturned in the investigation process. We gather evidence, consult experts, and build a strong case to advocate for justice on behalf of your loved one.
Get Justice with The Arizona Firm
If you've lost a loved one due to wrongful death in Phoenix Arizona, remember that you have rights, and seeking justice for your loved one is essential. The Arizona Firm is more than just a legal team; we're dedicated allies committed to your cause. Our comprehensive understanding of Phoenix AZ's legal landscape, coupled with unwavering dedication, positions us as your best option for navigating the complexities of wrongful death claims. Contact us today for a free consultation, and let us be the voice that fights for justice and accountability on behalf of your loved one. Your journey towards justice and healing starts with The Arizona Firm, your trusted advocate in times of profound loss.
1650 N 1st Ave, Phoenix, AZ 85003